Our development team is constantly improving the FrameIT website, these changelogs run through the latest enhancements we've developed and delivered. Our latest release was on March 23rd, 2020 and involved the following core improvements.
Launched the FrameIT blog
Up to now, we had been using a solution called Intercom to host help content for our customers. Its a great platform, but it comes with some limitations and a monthly subscription cost. In order to remove our reliance on this platform and give ourselves more flexibility, we have now launched a blog on the WordPress platform.
All of our support and how-to style content has now been migrated here, and we now have an additional avenue to post fresh content.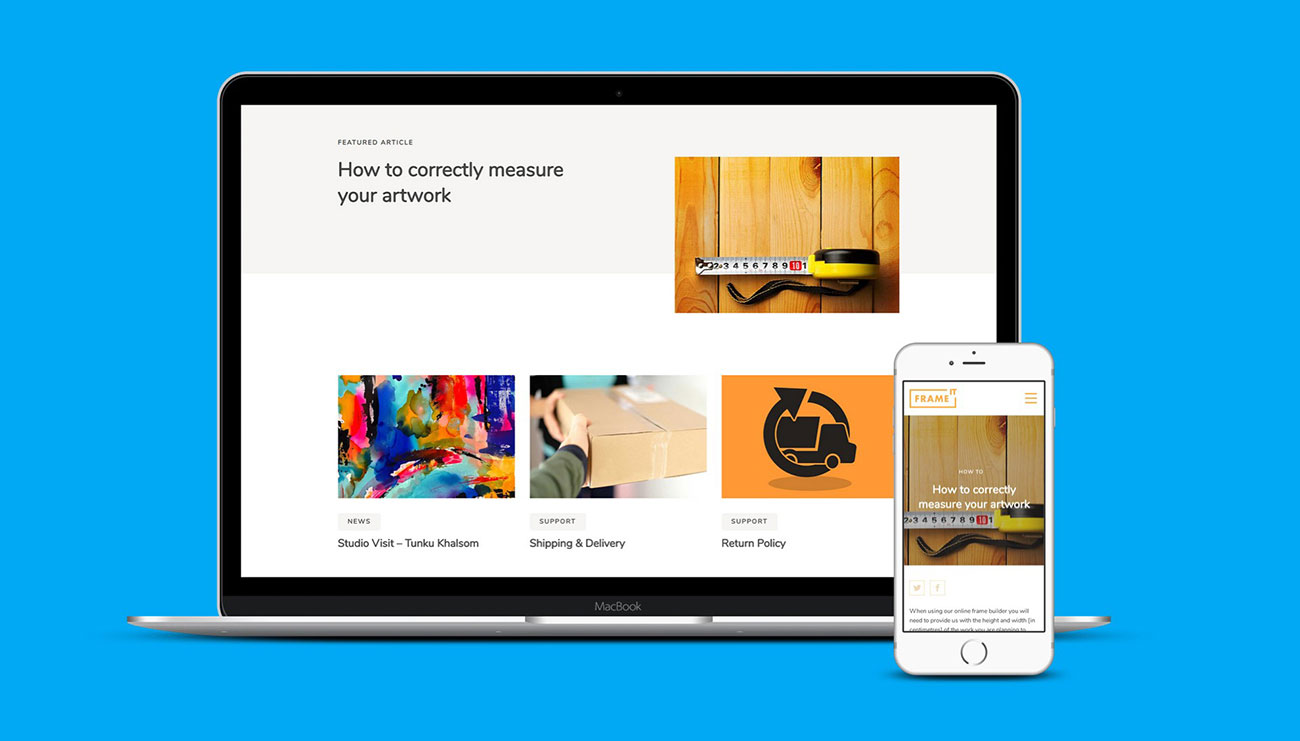 Implemented Whatsapp option
We were also using Intercom to power our LiveChat but generally observed that the usage was quite low. Whilst an excellent product, we decided to remove it and switch to a free Whatsapp chat option, which seems to align better with how customers often reach out to us. You can now easily interact with us via Whatsapp on your phone or web.whatsapp.com on your laptop. You'll find us quick to respond to your inquiries via this channel and it can make sending images [such as frame styles etc] much easier.
Simply hit the green icon in the bottom right of the screen on our main website at https://www.frameit.com.sg.
Updated contact page
When we first launched FrameIT, our contact page was a little sad, only displaying a basic contact form. We've made some simple updates here to provide additional contact options and operating hours. The next update will probably introduce the option for users to add attachments [i.e., pictures of their items or frame samples] when contacting us via the form.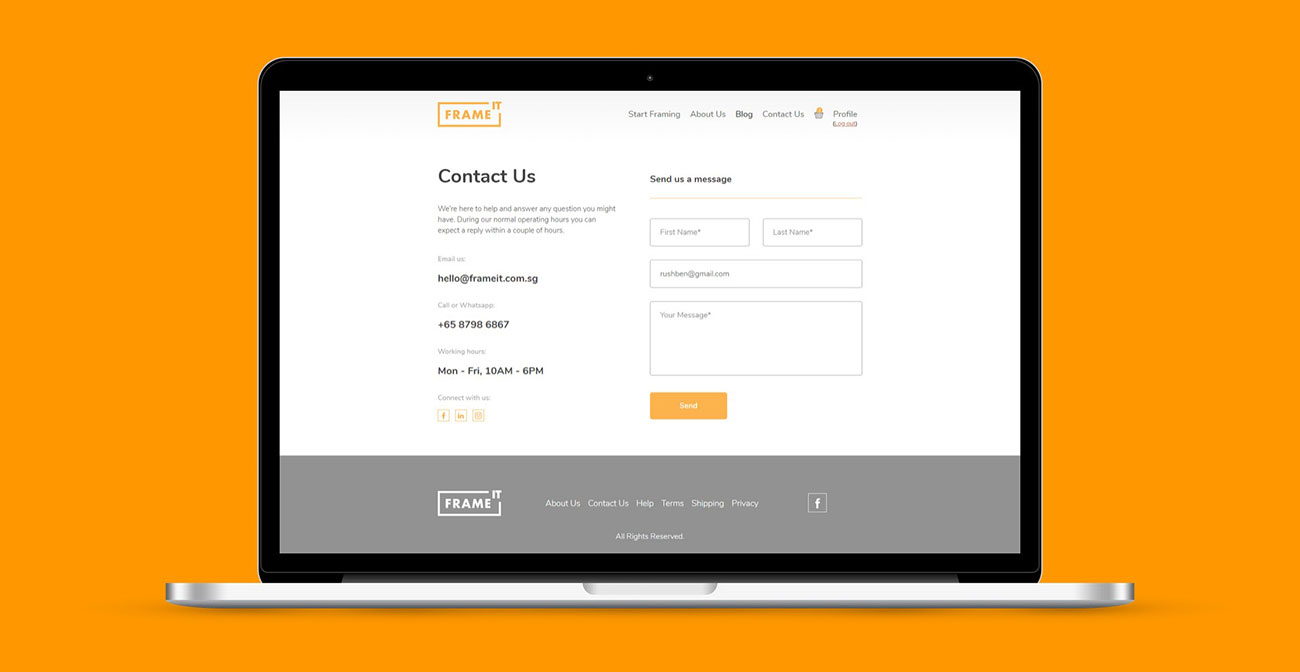 Improvements to pricing display
Up to now, we were showing the prices of individual frames down to 2 decimal places. In order to simplify the display of pricing, we're now rounding up or down the pricing to the nearest dollar.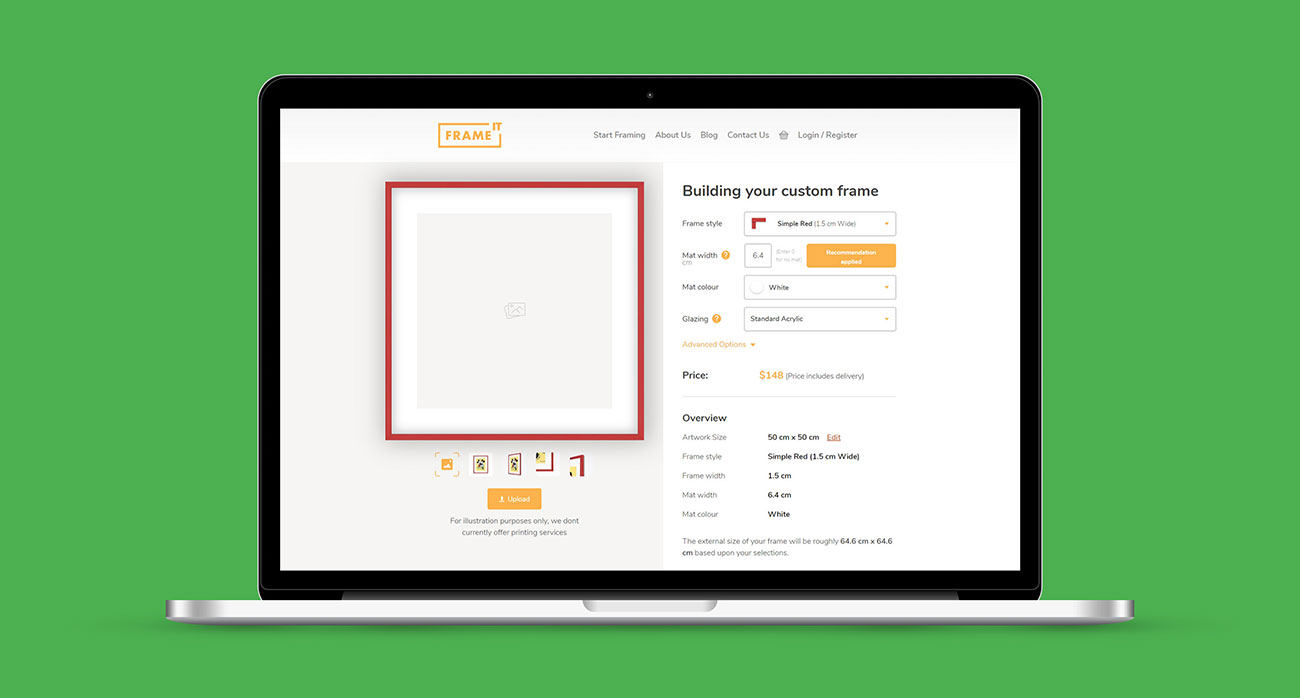 Updated cart page
We've visually updated the cart page to provide more clarity on delivery locations and timeframes. We've also improved the overall look and feel to make it easier to alter quantities, edit and delete items from the cart before checkout.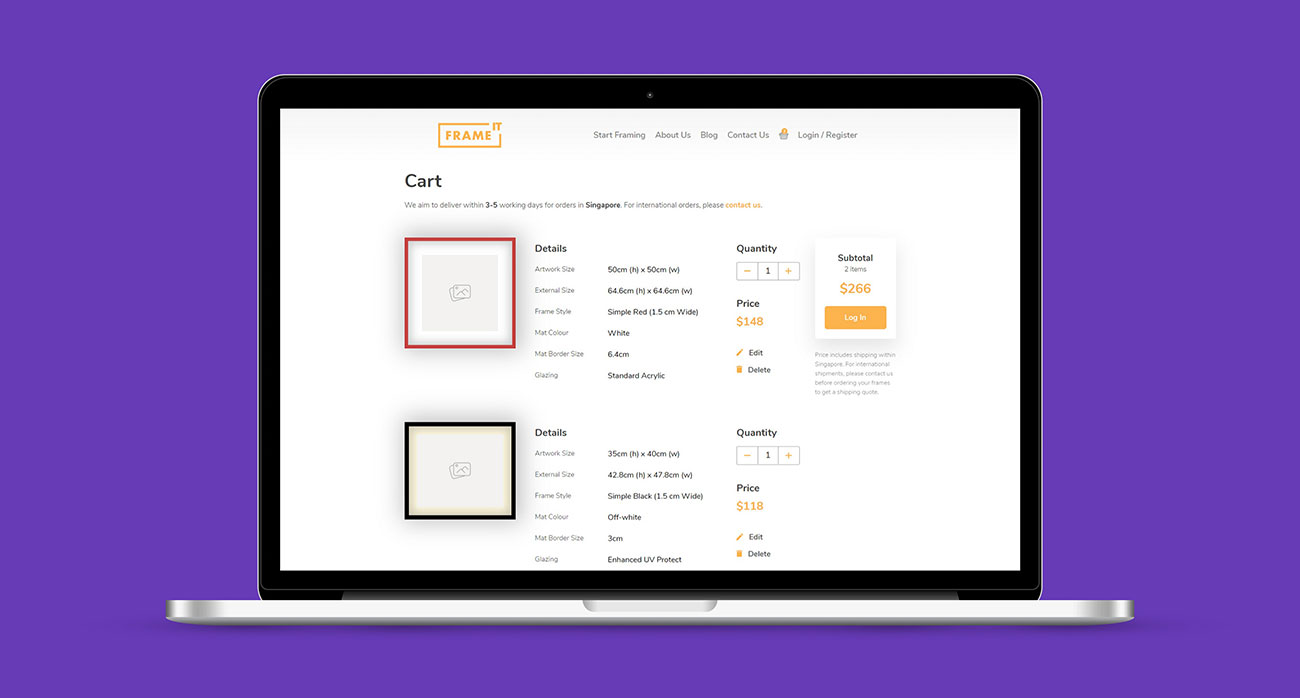 Clearer communication on delivery timeframes
We had some feedback from some customers that it wasn't overly clear on when they might receive their frames after ordering. Whilst we showcase this information on the homepage, and about us pages, we agreed that it probably could be highlighted in other key locations around the website. As a result, we've added additional messaging in the cart page before payment, and also on the order confirmation page.